Personal Plan
$49 one-time fee  FREE for limited time
Create a profile, organize information, get recommendations, create a plan and share your information
Sharing Plan
$199 one-time fee ($149 when pre-paid)
Access information and plans that are shared with you and collaborate to easily manage tasks
We are currently offering a limited number of invite codes. Start organizing your most valuable information!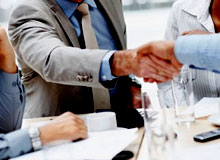 Become a Torch Partner
The Torch is an excellent client gift, member service, and employee benefit. We are also looking for products that benefit our users. Please reach out if you want to find out more.